Hike for Hospice
The Hike for Hospice is our annual spring event that brings together families, supporters and volunteers, who raise funds in support of our programs and services. There are a number of activities that are fun for the whole family!
We would like to thank the followers sponsors and community partners:
Bayshore Foundation and Bayshore Home Health
IG Wealth Management
106.9 Capital FM and 103.5 Pure Country FM
Stephen MacGillivray Photography and Video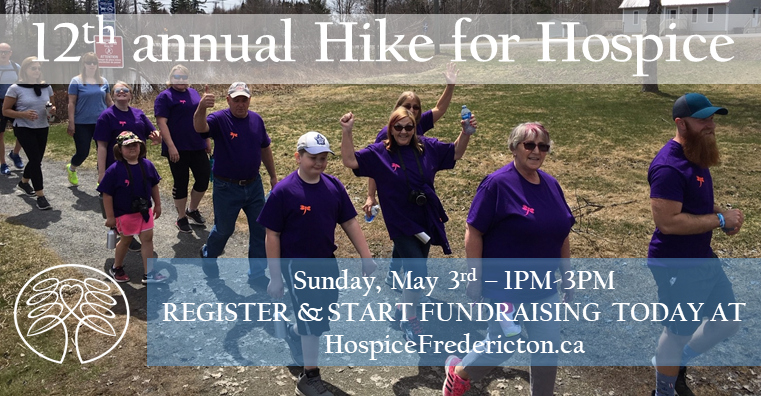 12th annual Hike for Hospice – Sunday, May 3rd
Click here to register yourself or a team and start your online fundraising today!
Killarney Lake Lodge
Registration – 1:00 PM
TO REGISTER YOUR TEAM OR FOR MORE INFORMATION:
506.472.8185 / info@hospicefredericton.ca
BAYSHORE FOUNDATION FOR EMPOWERED LIVING WILL DONATE
50 CENTS FOR EVERY DOLLAR RAISED UP TO $20,000!!!
May 5, 2019 – 11th annual Hike for Hospice Results!