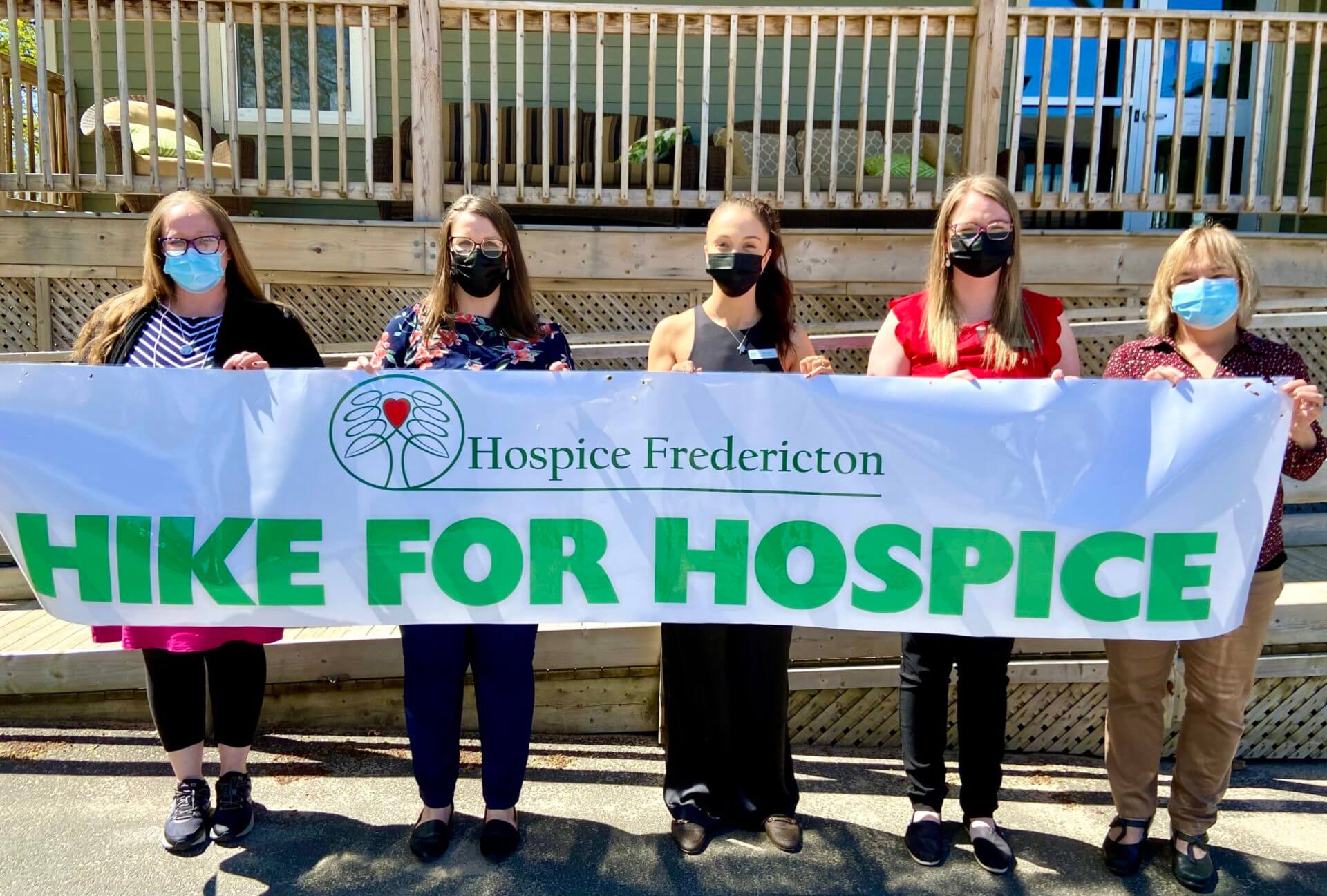 Thank you to all that participated in our 13th Annual Hike for Hospice!
Thanks to your generous support, we've surpassed our fundraising goal of $50,000 by raising a total of $65,250!

Stay tuned for our 14th Annual Hike for Hospice in 2022!
Watch our Grand Total Announcement
fhsfbshfbff
Top Prizes Recipients – 13th Annual Hike for Hospice
Congratulations to all of the teams that have gone above and beyond to make this Hike for Hospice a success!
Top Fundraising Individual – Sheila Burns, raising $4,219!
Top Fundraising Team – Lois's Legion, raising over $11,000!
Winner of the #LotsofLocal Basket – Team Camino!
ghvghvghjvhv
Feel Good! Small Acts of Kindness – Powerful Impact
Know that by participating in Hike for Hospice – Your Way! you are supporting the excellent work of Hospice Fredericton. Your support will help those living with advanced illness and requiring end-of-life care at Hospice House. Since opening in 2016, Hospice House has served over 750 patients and families. We could not do it without you!
During these unprecedented times, your fundraising efforts & generosity have made these kind words possible: