Services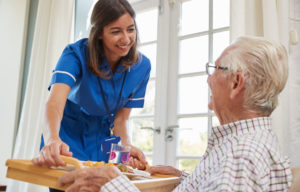 Most people facing end-of-life prefer to remain at home. Hospice Fredericton's programs and services help make that possible by providing care, compassion and support to patients and their families. Staff and volunteers provide care for patients, respond to the needs of caregivers, and continue to support families throughout the grieving process.
To learn more about our programs and services please select from the Services drop down menu.
We rely on our team of highly skilled and trained volunteers to provide many of our programs and services in the community. Once you have reviewed our list, you can also visit our Volunteer page under the Support menu to see how you can lend your support.