Hospice Boutique
The Hospice Boutique has re-opened as of May 22, 2020 with precautions in place to ensure a healthy and safe shopping experience. Thank you for your patience and continued support!
• We have NEW REDUCED HOURS:
Tuesday – Saturday 11am – 5pm
• We ask that you use the hand sanitizer provided at the entrance of the store
• We will be asking if you have been outside of New Brunswick in the last 14 days
• We will ask if you have any symptoms of Covid-19 (fever, sore throat, runny nose, headache, cough, loss of taste or smell) or have been around anyone with Covid-19
• We will be wearing fabric masks and sanitizing our hands after each interaction
• We will limit the number of customers in the store to 10 at a time
• We will ask that you shop quickly as others maybe waiting
• Please respect and practice social distancing
• We are accepting only Debit & Credit at this time
• We will have NO Public rest rooms
• We will frequently sanitize high touch surfaces, change rooms, sneeze guard & payment device
• Clothes that are tried on are set aside for 24 hrs and steam cleaned
• We will have REDUCED DONATION DROP OFF DAYS:
Wednesday, Friday & Saturday 11am – 4pm
• We'll be allowing customers to make appointments for one-on-one distance donation drop-offs
• To book an appointment please call the store 506-472-2215, email the store or check availability at the store
The Hospice Boutique is our social enterprise which supports the operation of Hospice House. The Boutique is an upscale thrift store located in Carriage Place Mall – Hanwell Road. The boutique sells high quality, gently worn or new clothing as well as houseware items and collectables. All donated items that are sold are tracked and the donor receives an income tax receipt for the total amount of the sale.
Adjusted Hours of Operation: Tuesday-Saturday from 11AM-5PM, Closed Sundays and Mondays until further notice
Adjusted Donation Policy: Accepting donations by appointment only 

Wednesday, Friday & Saturday 11AM-4PM until further notice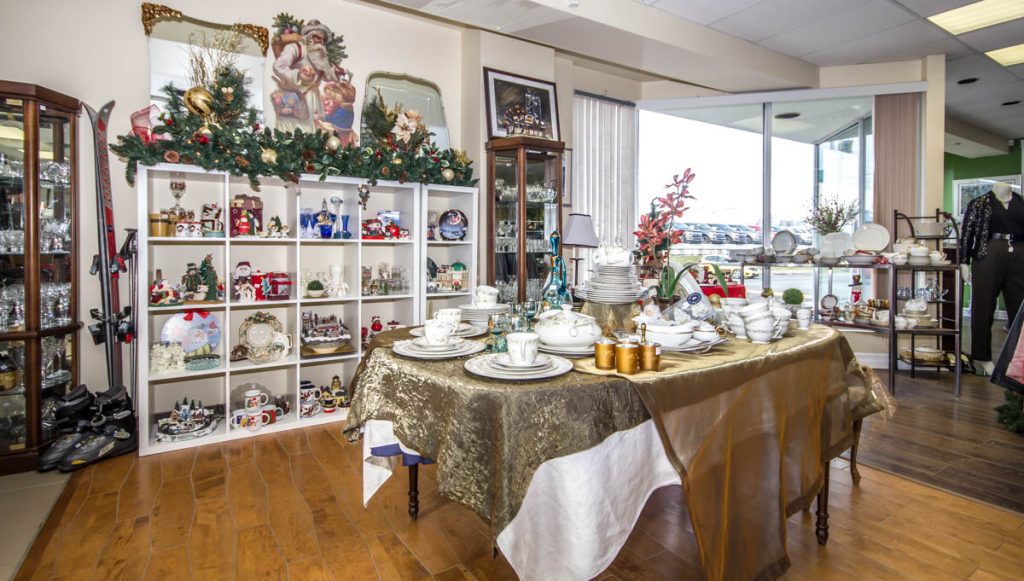 Hospice Boutique
31 Carriage Place, 900 Hanwell Road
Phone: 506-472-2215
boutique@hospicefredericton.ca