Memorial Holiday Tree Lighting Fundraiser
sdfsdfs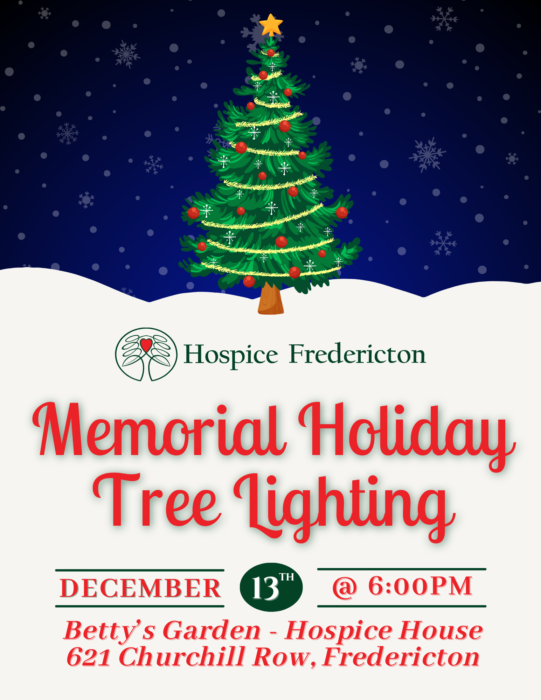 Please join us as we light Hospice Fredericton's Memorial Holiday Tree for the very first time!
Gather in Betty's Garden out back of Hospice House to listen to carols performed by The Bel Canto Singers, enjoy refreshments, and watch as our tree lights up the night.
Each light on the tree will signify a donation made to Hospice Fredericton in memory of a loved one.
To purchase a light or donate to this campaign, click the button below or give us a call at (506)472-1640. All funds raised will directly support the programs and services at Hospice Fredericton.